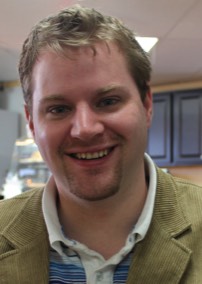 Bryan Foster
Licensed Marriage and Family Therapist
License #: LF60292053
Bryan is a Licensed Marriage and Family Therapist. He has been practicing psychotherapy since 2006. Bryan practices primarily evidence-based treatment modalities, rooted in Cognitive-Behavioral Therapy, which research shows is an effective treatment for many common mental health or emotional issues. Bryan has helped hundreds of individuals and families improve their communication, reduce or eliminate symptoms of anxiety, depression, PTSD, and manage ADHD, anger, and many other symptoms of emotional or mental health conditions. Bryan specializes in couples/marriage therapy and has helped couples recover from affairs and other betrayals, improve their communication, increase relational intimacy, prepare for the next step in their relationship, and learn innovative skills to be effective parents.

Research indicates
the
most important aspect of therapy is the relationship the therapist has with his or her clients. Bryan works hard to build a strong helping relationship with his clients in order to develop trust and understanding. These foundational relationship components help Bryan understand his clients' experience and provide clients with a personalized therapy plan, rooted in evidence-based treatment. In addition, Bryan's many areas of expertise help him to be creative in his approach to helping clients achieve their goals.

Bryan's areas of expertise include couples therapy, treating Post-Traumatic Stress Disorder, anxiety, depression, Attention Deficit/Hyperactivity Disorder, behavior problems in childhood, parenting skill development, and helping families improve their communication and relationships.

Bryan can also apply a Christian perspective to the therapeutic relationship if so desired by his clients.

Because we specialize in and value couples/marriage therapy, we want to share with you our vision for the couples who choose to receive our services. We believe that you are either growing together or you are growing apart. If you or your partner is concerned about the distance that has grown between you, we are here to help you close the distance and get back to growing together using proven tools. You might be a couple who is interested in enriching your relationship by spending time together in sessions learning new and powerful skills that you can use to optimize your relationship and increase your satisfaction. We also offer comprehensive premarital counseling sessions to provide you with the best start possible.